WE'RE MATHEMATICIANS WHO DO CALCULUS ON PEOPLE, PROJECTS, AND COMPANIES
We have developed a powerful natural language engine that assesses people against thousands of known data points (common denominators) allowing us to build data rich profiles about what people can do, and which allows us to "add" people together assess what companies can do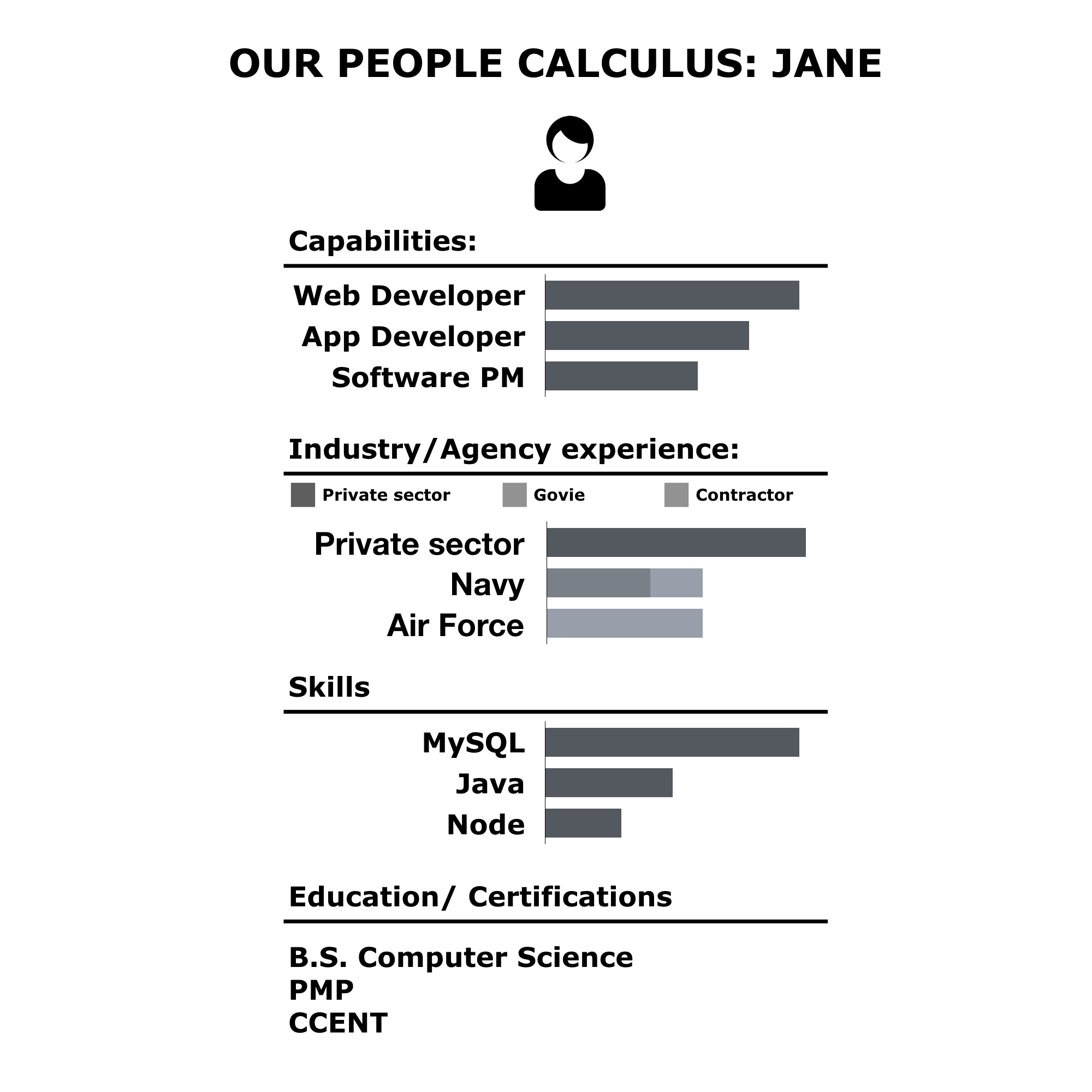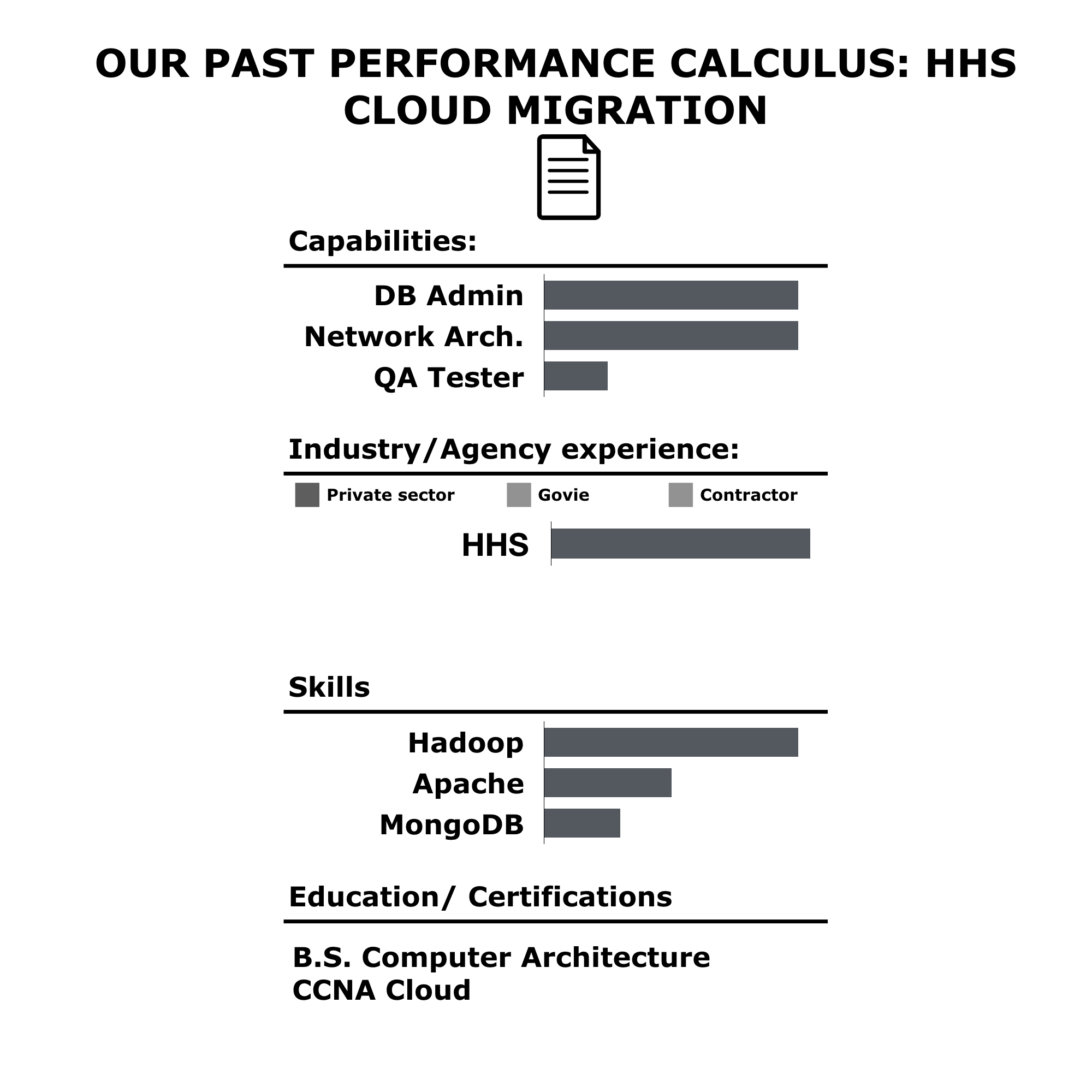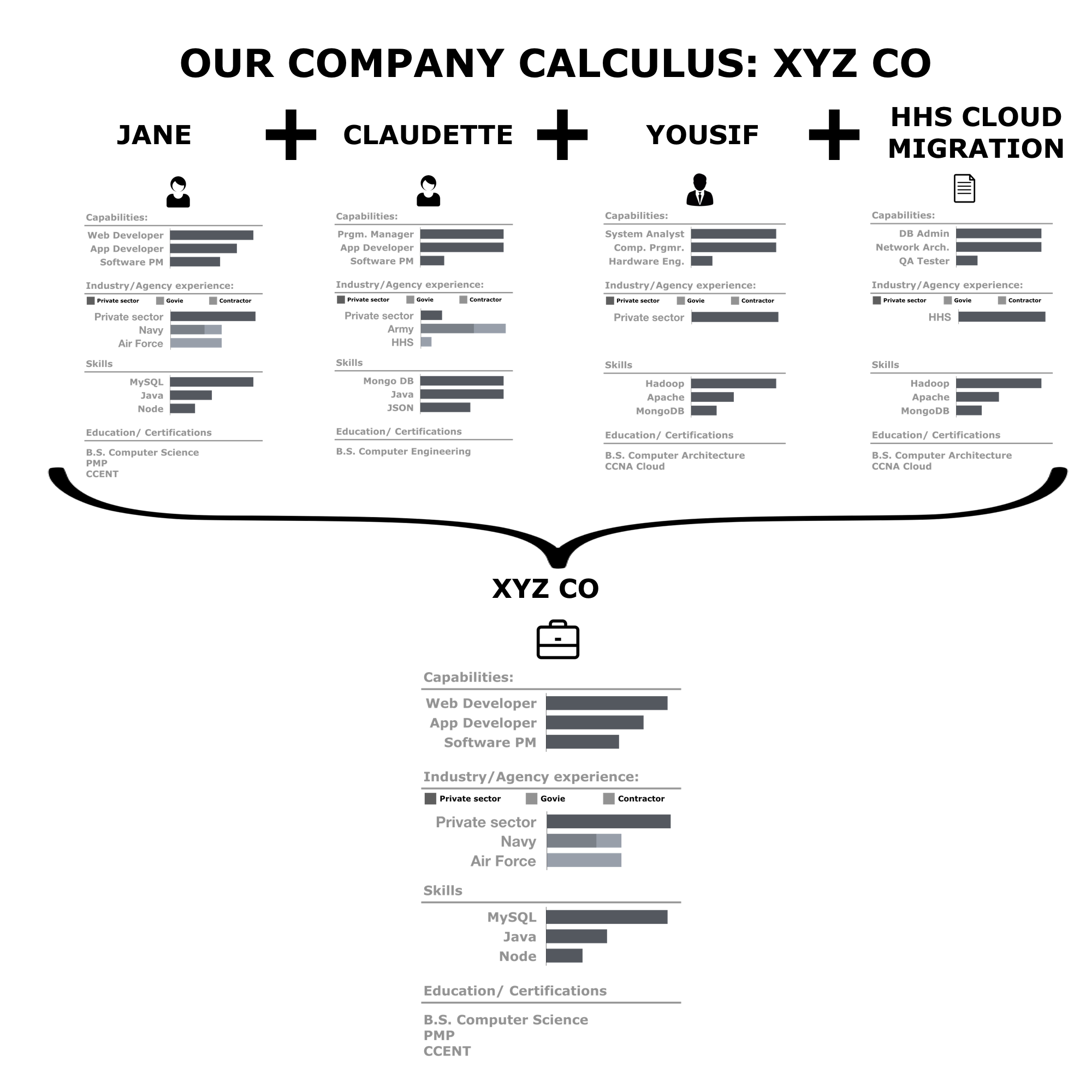 Our search is different. It isn't built around NAICS codes or key word searches. Instead we search the way RFPs are structured:
Can they do the work:

Copy and

paste the RFP section, or job description, into our search engine. That's it.

Do they meet the administrative requirements:

Add in the set asides or certifications, etc you need

Do they have the necessary agency experience:

Tell us the agency and how many past performance you need.
That simple. We handle the rest


Finding, vetting, and using a new sub used to be risky and expensive. But the Forge changes all of that:
Our data is structured so primes find what they care about fast: BD reps from the biggest primes in the market helped us structure our profiles
We validate corporate assertions: We validate the assertions a business makes by comparing them to our analysis of the people in the company, and the company's past performance, to make sure they align.
*If you are a new business don't worry, your contingent hires count towards your "scores"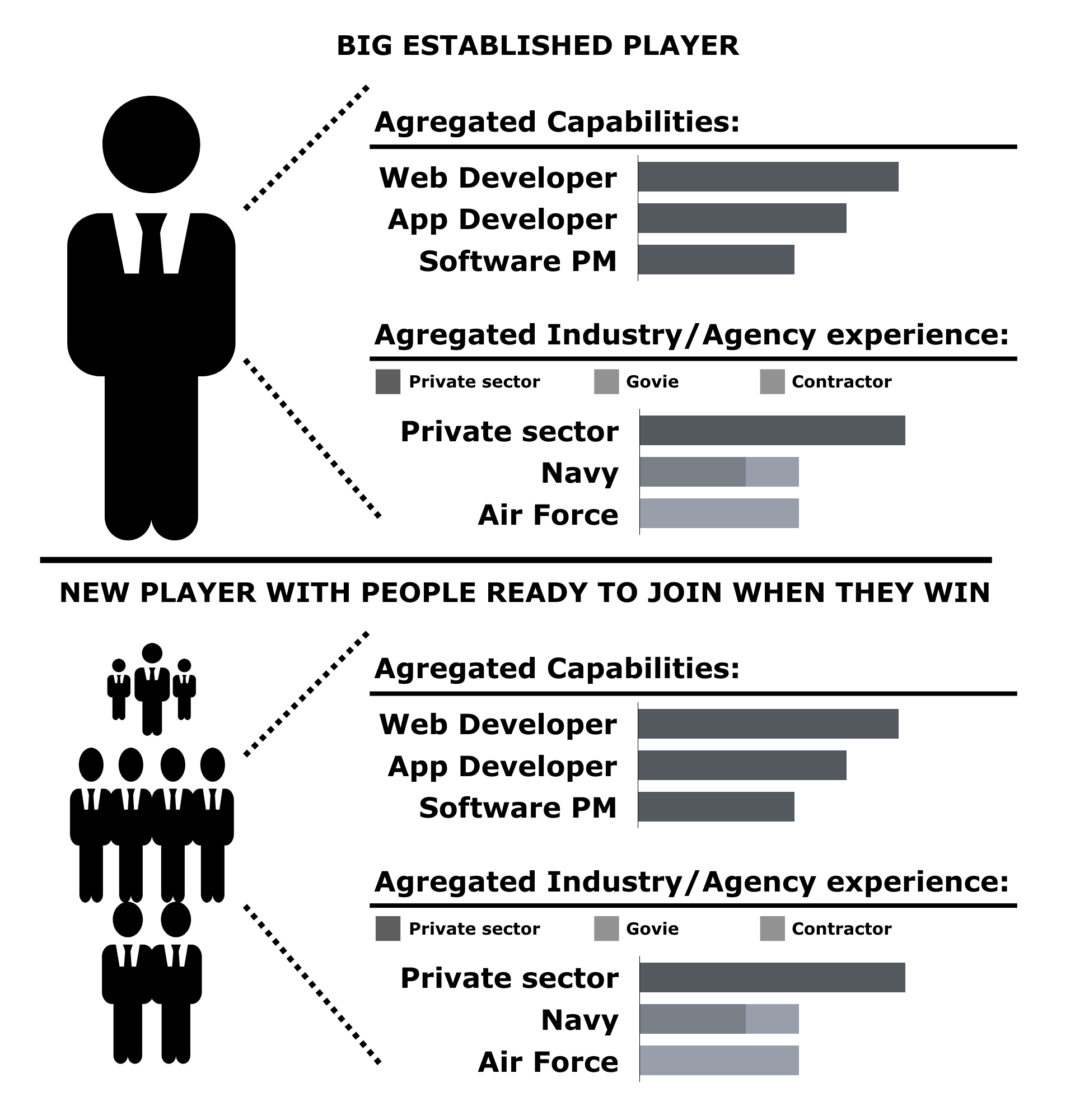 We know your people are your most valuable asset, so protecting them is built into the Forge's DNA
We give you total control over how much personally identifying information is shared about your employees.
And for employees you want to keep private we only share aggregated charts so your company's capabilities are showcased without risking the loss of your people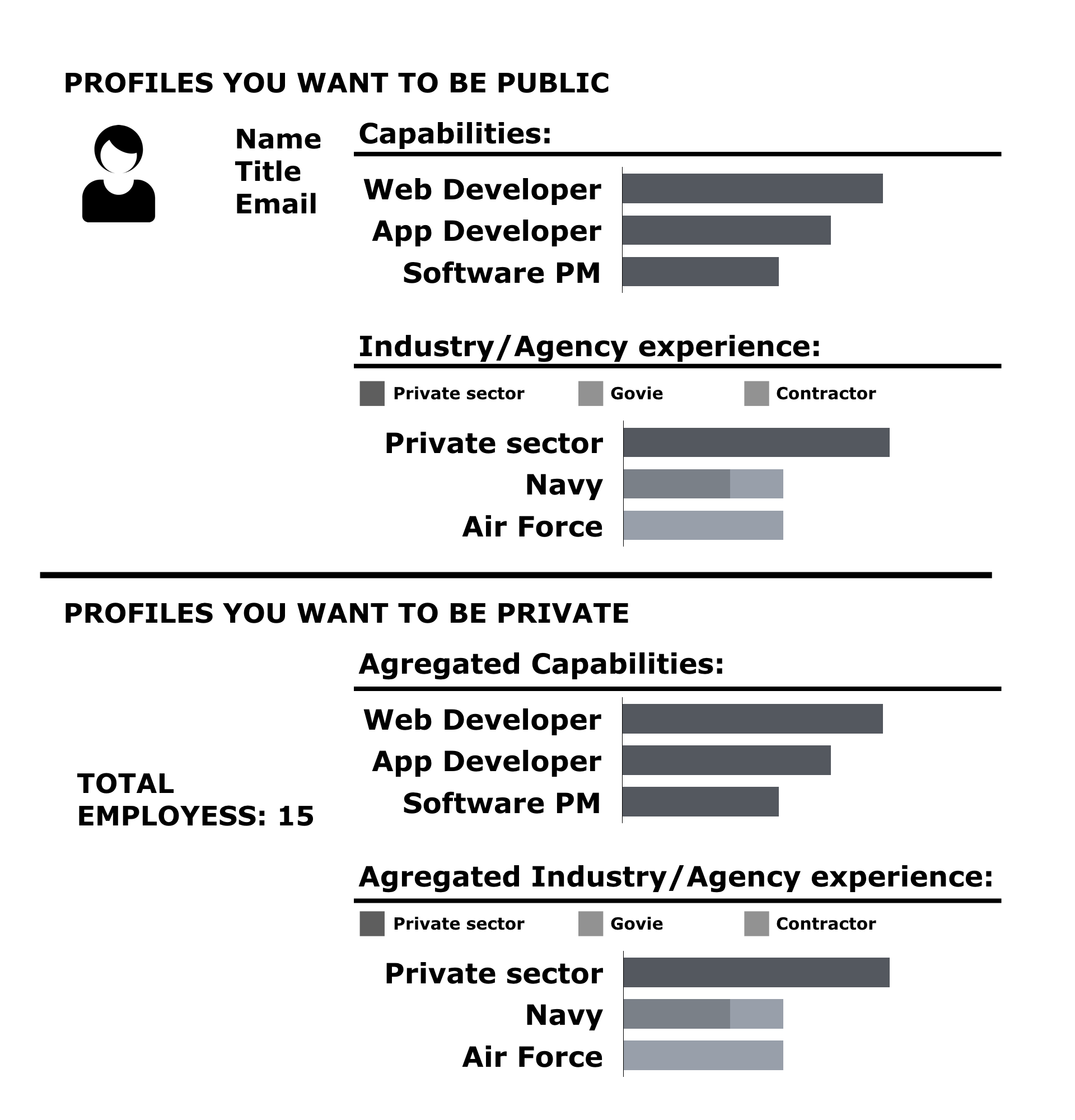 Time to build a personal profile: Thanks to our parsing and natural language engines if you submit a current resume most people can build a rich profile in less than 10 minutes
Time to build a corporate profile: Most companies can build their profiles in less than an hour.
If that sounds like too much time email us your resume and other information and we'll do it for you for free.


Even early adopters can get a lot out of the Forge: As a network the Forge gets more valuable as more people join but for all you early adopters there is a lot of benefit in "single player" mode:
Company insight: See the agregated experiences of your employees across different agencies and in different functional areas so you can see areas of strength you may not be aware of
Identify internal experts: Quickly identify experts and employees with critical certifications and experiences in your own business
Keep your materials standardized and curent: Print standardized resumes and marketing materials based on your profile