THE BENEFITS OF HAVING A SET-ASIDE
What is a set-aside:  At their core set-asides are a way for the government to help small business. And they help a couple ways but the principle way is by restricting competition on a particular contract by "setting it aside" which means that only businesses with that set-aside can bid on it. As we can see anyone can bid on a Full and Open contract, while only Small Businesses (but any small business, whether or not they have a set-aside) can bid on small business set-aside contracts, and only Woman Owned Small Businesses can bid on the Woman Owned Set-Aside contract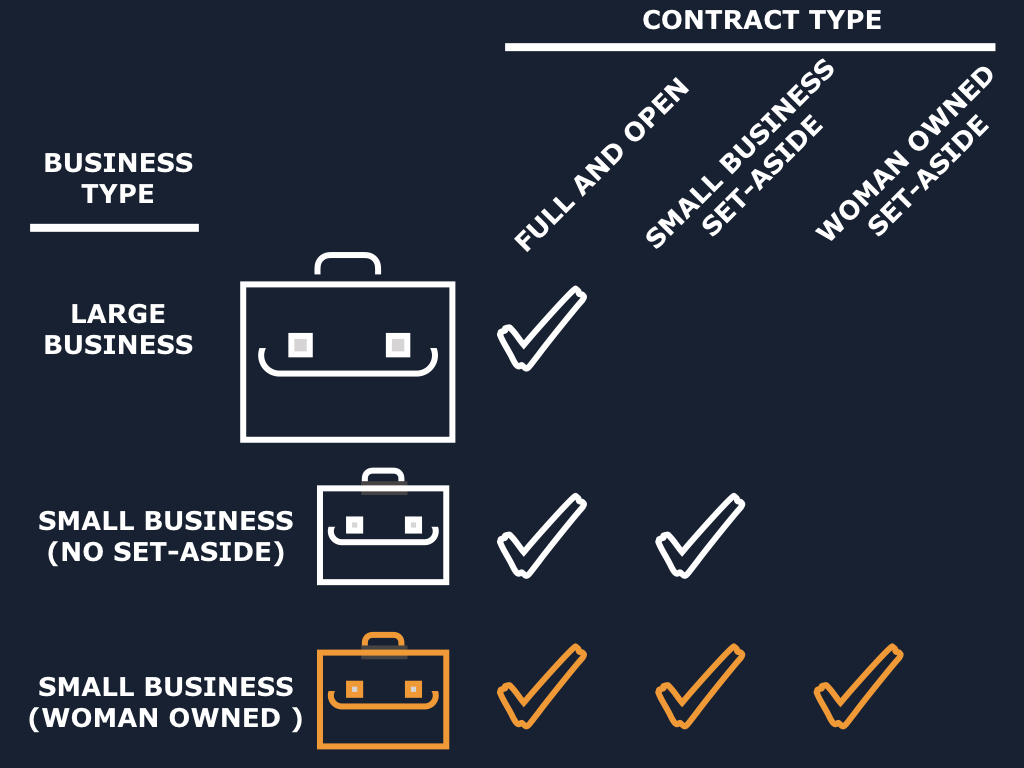 Sole-source: Another benefit is that some set-asides allow the government to direct work to a particular company that has that set-aside without having to put it out to bid at all.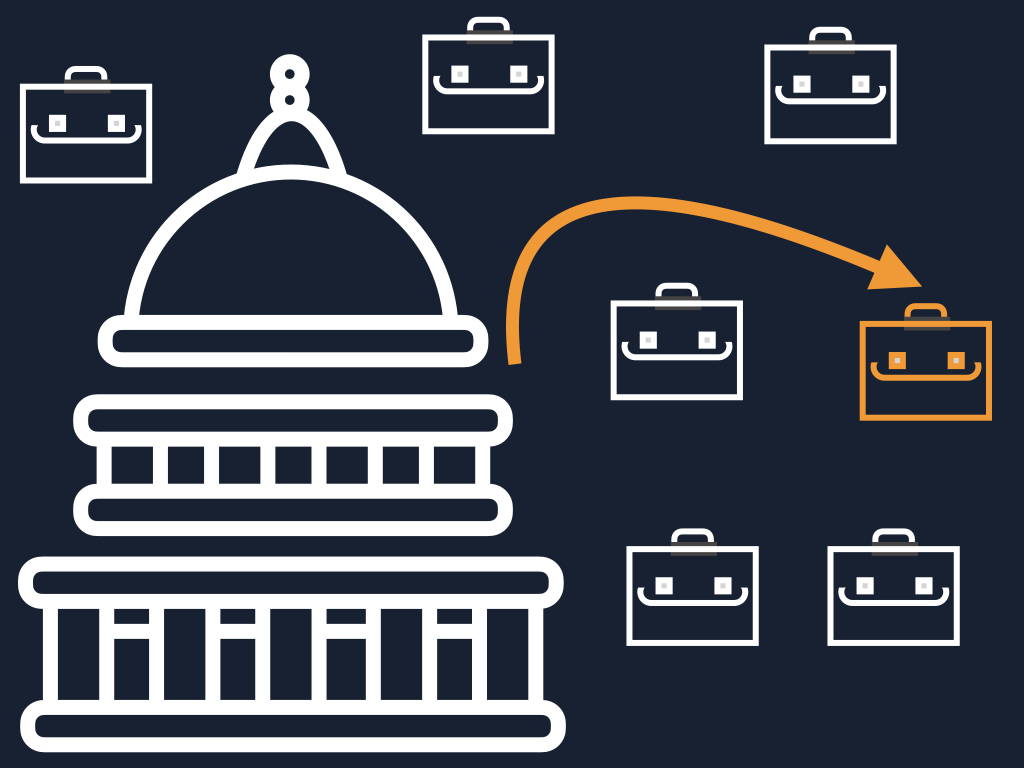 It is NOT a guarantee of work: There are tens of thousands of companies out there with each set-aside so do not expect that to be enough for you to win work. Focus on your capabilities and let your set-aside be a secondary benefit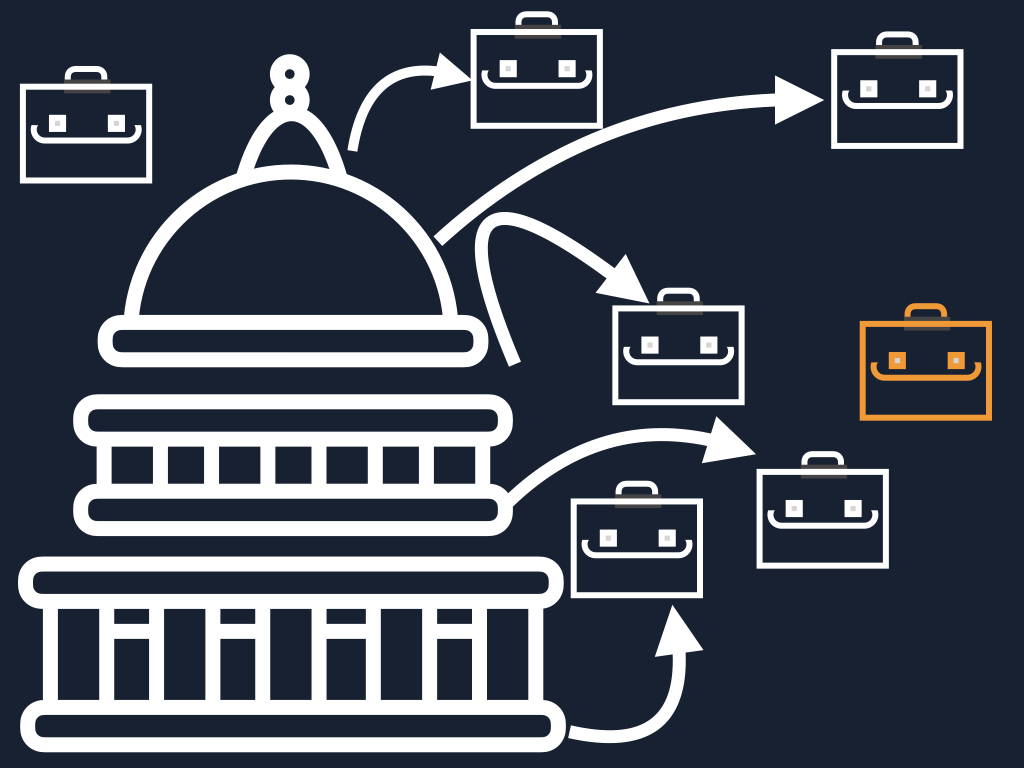 How big is the set-aside world:  Congress has set a 23% target for small business contracting, meaning that 23% of all federal contracted dollars (prime and sub) should go to small business.
And as you can see there specific targets for certain kinds of companies within that 23%
So with a federal contracts budget of about $480 Billion that means about $120 Billion in set-aside opportunities are out there every year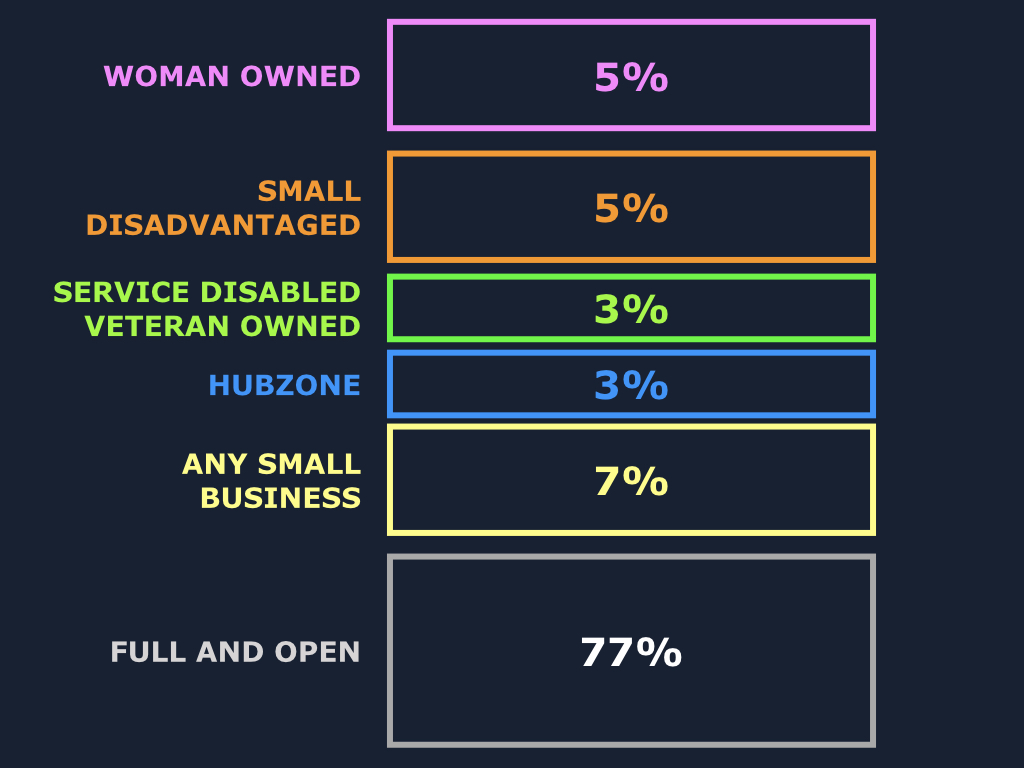 WHAT DOES IT TAKE TO GET A SET-ASIDE
Corporate ownership: Generally 51% of the business has to be owned and operated by people who qualify for the set-aside. So if two women collectively have 51% ownership of a business the business can qualify as woman owned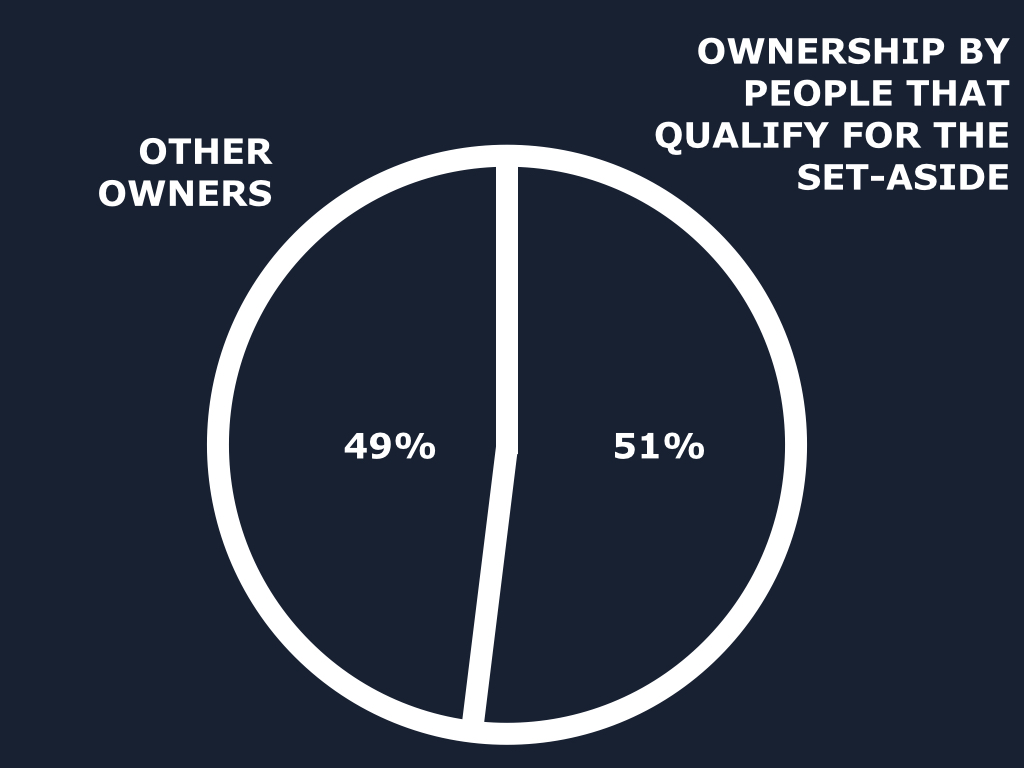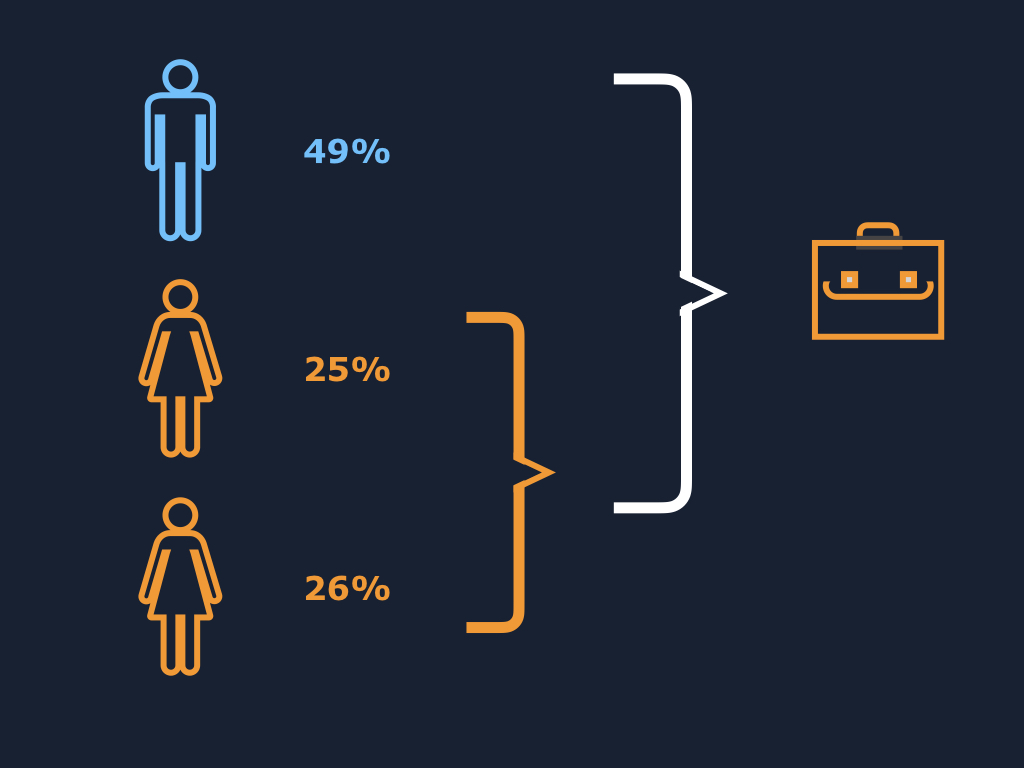 The HUBZone set-aside:  The HUBZone set-aside is the exception to the ownership rule. To qualify the business has to have its principle place of business in a HUBZone, and 35% of the employees have to live in a HUBZone (though not necessarily the same one as the one where the business is located)
To see if you are in a HUBZone go to:
https://maps.certify.sba.gov/hubzone/map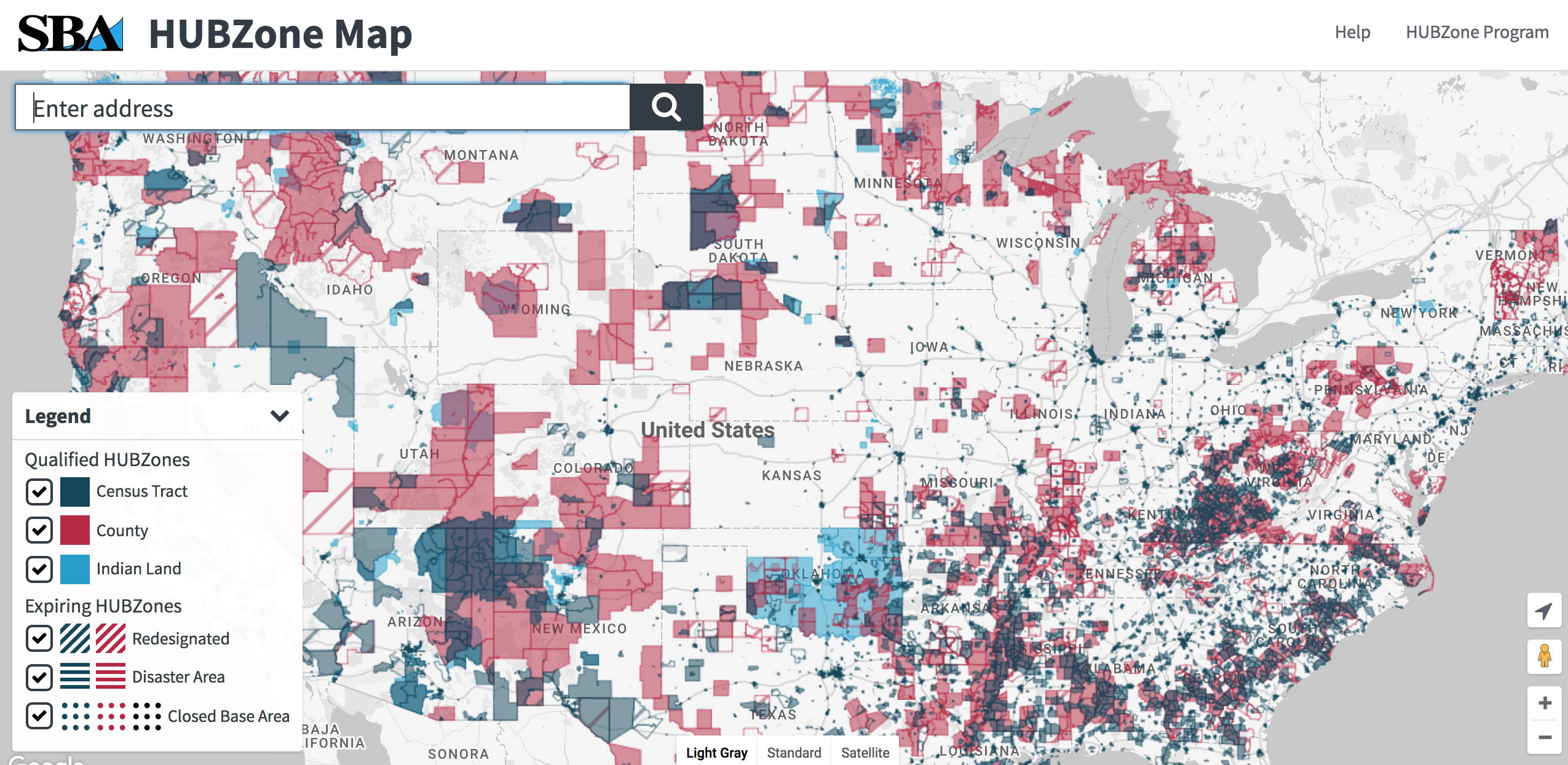 HOW IS A CONTRACT SET ASIDE
For a contract to be set-aside at least two businesses with that set-aside have to submit responses to the RFI. If this happens the contracting office can, but does not have to, set the contract aside. So in the graphics there were two RFI responses from SDVOSBs and two from WOSBs so the contract could be set-aside for either of those, or because each of them are themselves small businesses the contract could be set-aside for any small business (so large business can not bid on it).
But as you can see if only one SDVOSB and one WOSB responds to the RFI then we have not met the rule of two for SDVOSB and WOSB, but two small businesses have responded so that is our only set-aside option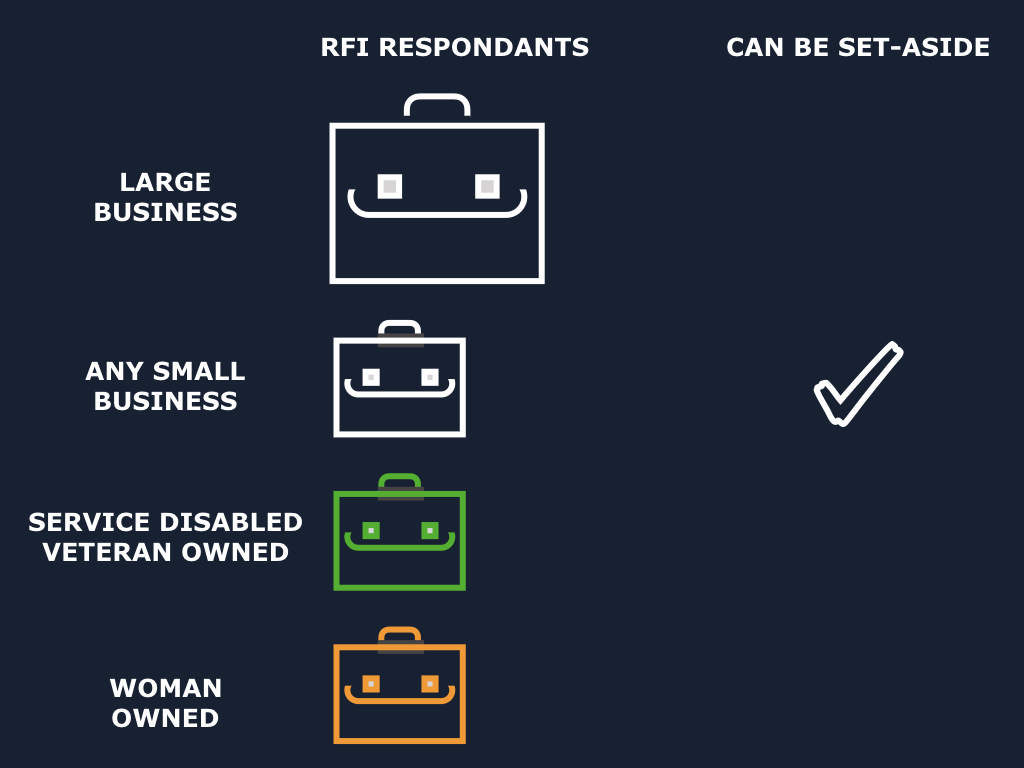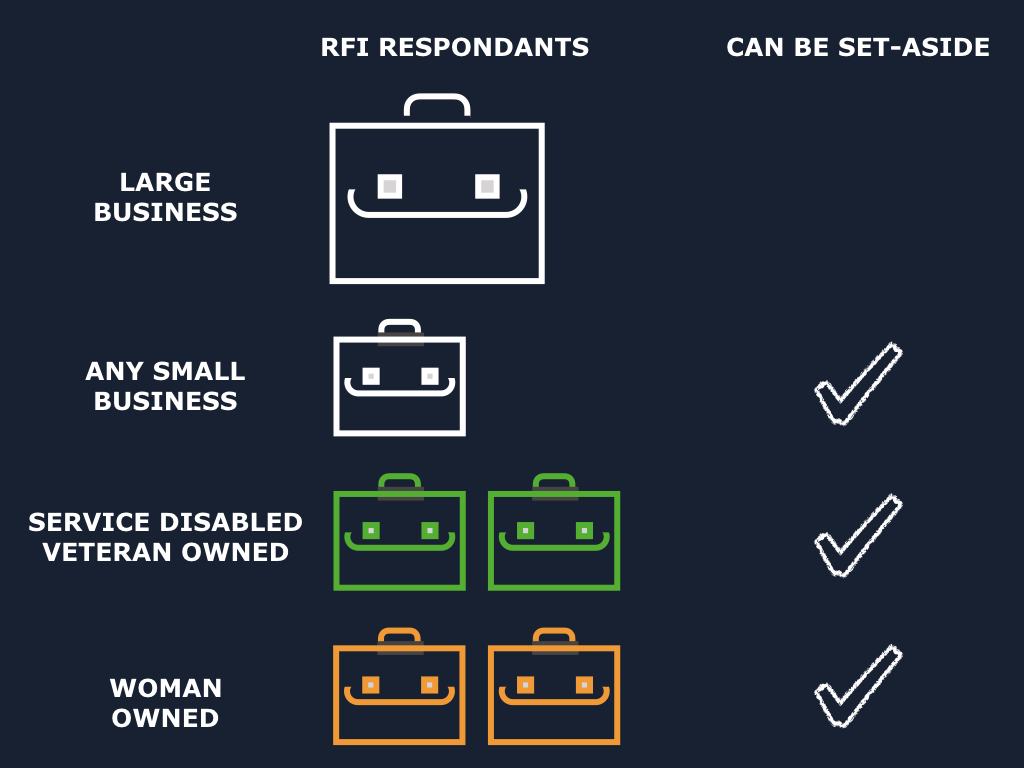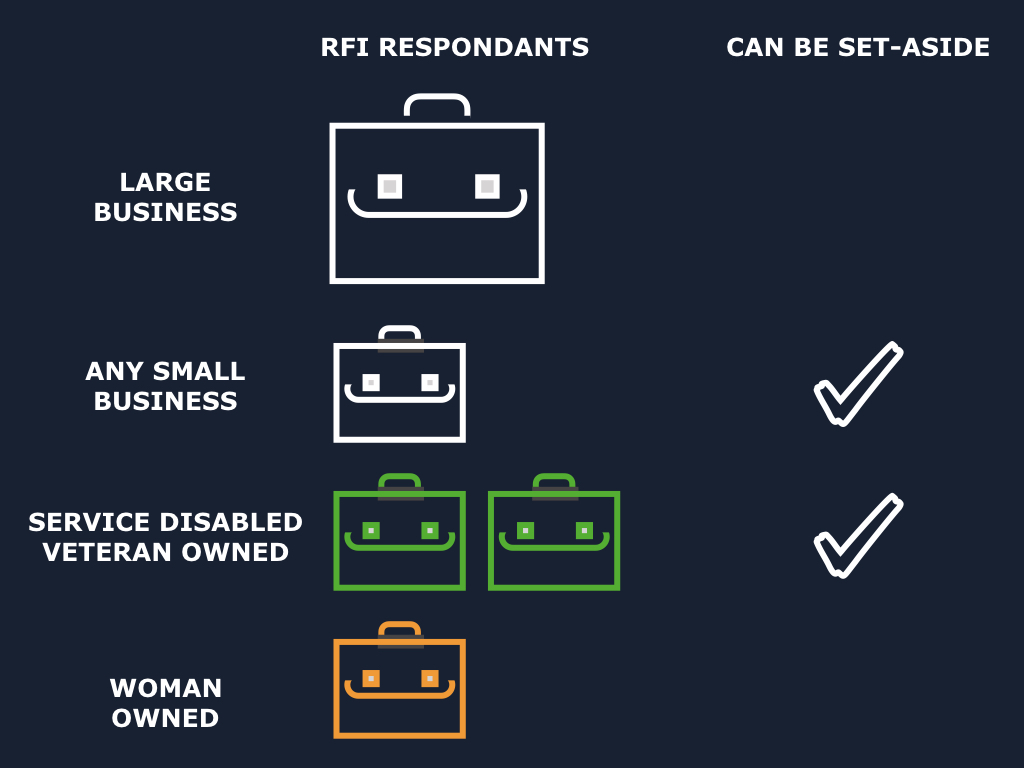 The determination of whether a business is small can change from contract to contract because it is based on the nature of the work in the contract.
It may seem strange that a business can be small for the purposes of one contract but not for another but it makes sense.   For example, a $30M a year law firm would be pretty big, while a $30M infrastructure company would be tiny.
So to determine whether you are large or small find the NAICS code for the kind of work you do, and then look up the standard in the size chart (it can be based on revenue or number of employees)